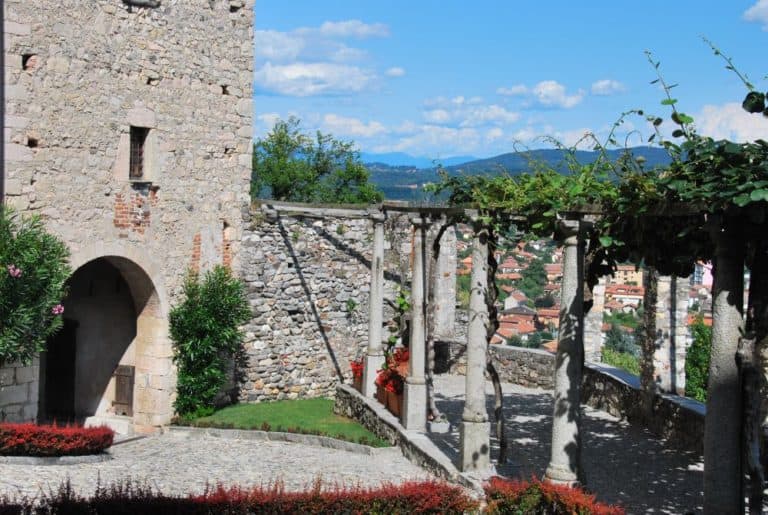 [July 2012] In Angera, the town on the Lake Mggiore in Italy, there is a magnificent castle called Rocca Borromeo.
It was founded in 13th century  and it is a rare example of a medieval fortified building entirely preserved in its original state.
The roll of this castle was to control the traffic on the lake, so situated at the important strategic lookout point.
The lake view from the garden was nice.