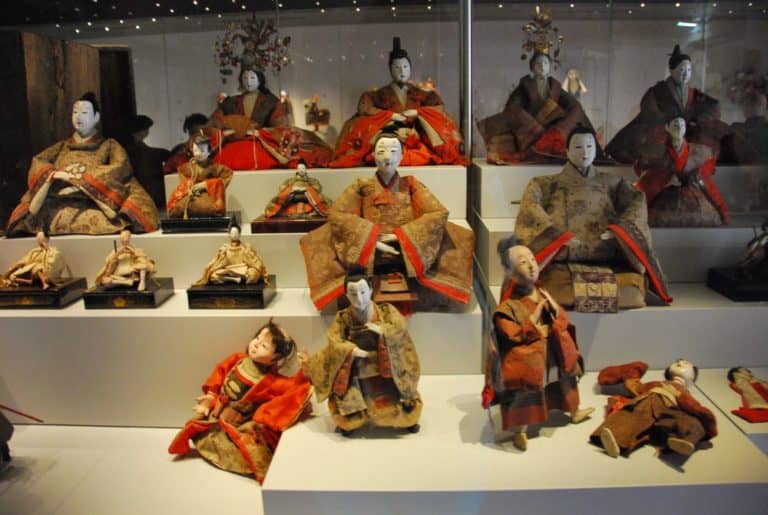 [July 2012] In Rocca Borromeo, a castle in Angera in Italy, there is a toy/doll museum.
Apparently it is one of the most important museums in Europe to see the evolution of materials, techniques and connections to art and so on from 18th century to today.
I was very surprised to see a lot of Japanese dolls in the middle of the room in a glass case.
I did not expect to see the fragment of Japan here…