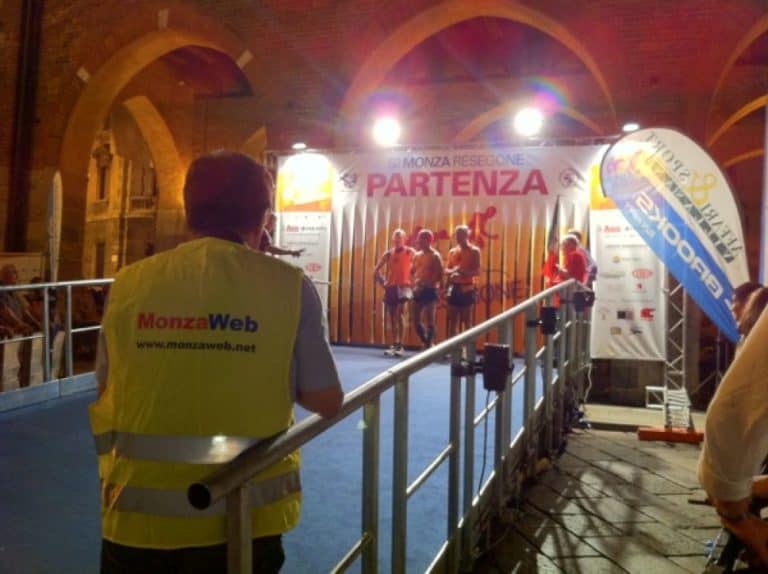 [june 2012] When I got out of a restaurant after dinner, I saw people gathering.
At this time of the night, they were holding a marathon competition.
It is an unusual one.
Every minute, one team with three people starts running and the time of the slowest one of the three is counted.
The length is 40 km and there are some dark mountainous points on the way, so some runners were wearing a hat with a torch on.
This is an annual event and this year was the 52nd.
There were 266 teams participating.
Monza is famous with F1, and I did not know this event.