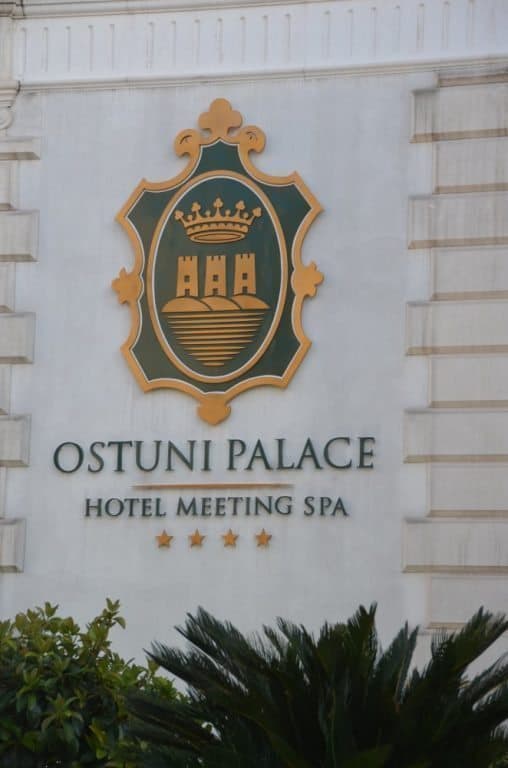 [ Mar.2013 ] We stayed in a hotel called Ostuni Palace in Ostuni in Italy.
The first thing we noticed was this sign.
'Oh, they have got a spa' we said and asked the receptionist what kind of spa they had.
She said ' We do not have a spa'.
???– Apparently, this hotel was built about 4 years ago.
They started the hotel business first and last year, they completed the meeting room facilities.
'And in the future, we would like to do the spa, too' she said.
This is south Italy! The room was rather small and the breakfast was very basic, but the view from the window was excellent.