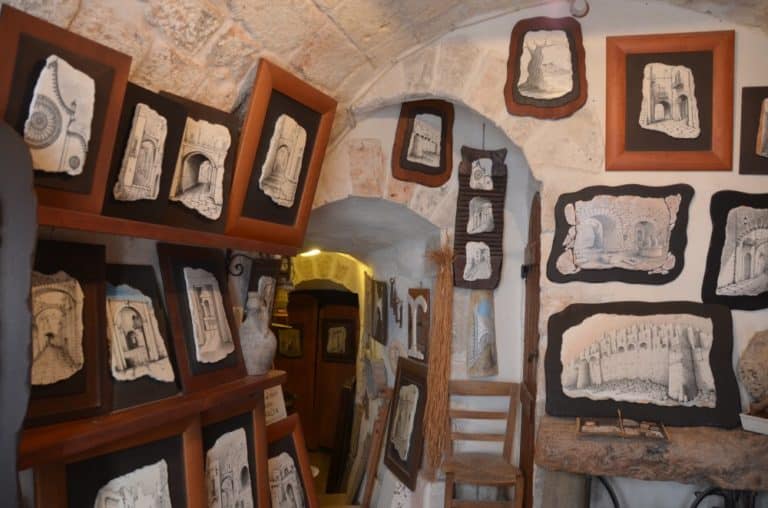 [ Mar.2013 ] This shop is in the main street in Ostuni, south Italy.
Mr.
Croci Sisinni draws Ostuni on the stones from this area and sell them.
So many pictures in the shop, and all of them are the real view of this town.
Mr.
Sisinni himself works here.
I liked them and thought it would be the best souvenir to remember Ostuni, so I bought one, though it was a bit heavy.
The one I chose was not fixed on the board which worked as a frame, so he did it for me on the spot.
He used to be an ordinary painter, but once he started drawing on the stones, it was too interesting to go back to the paper.
He was born in Lecce, a fairly big city near here, but has been living in Ostuni for 50 years.
When he handed the picture to me, he asked where I was going to put it.
"I want to know where my son will go" he said.
He also said that one time he was interviewed by a Japanese TV station, so he may be well known in Japan.