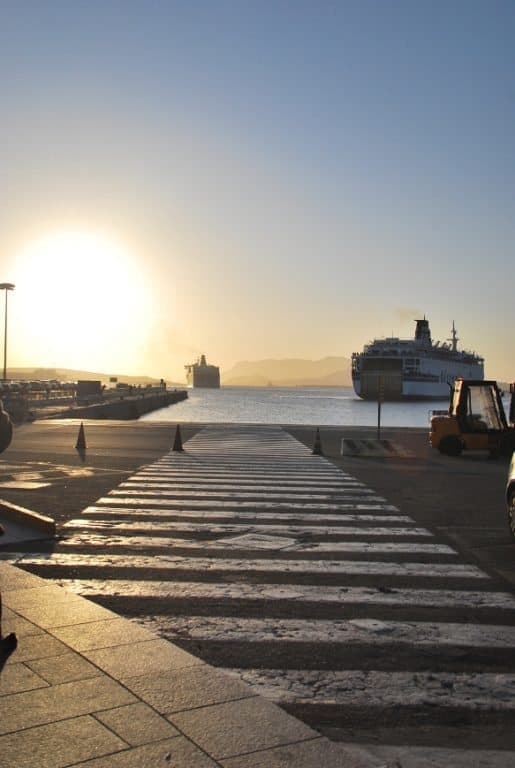 [August, 2010] I took an early ferry back to the mainland Italy.
The view at the port in Olbia was wonderful with the rising sun behind the big ferries.
People were agitated to get on the ferry as soon as possible so that they can secure some seats or space for them to spend next 5 hours.