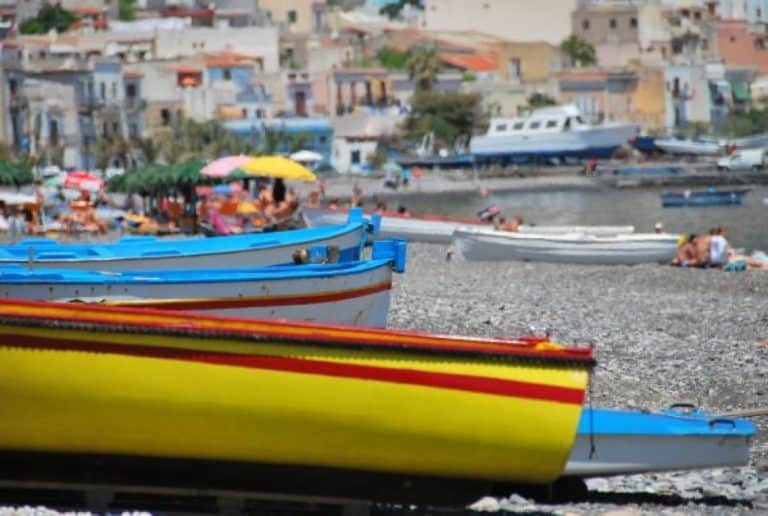 [june 2012] I went to Canneto beach, a bit far from the main town of Lipari, an island of the Eolian Islands.
As Stromboli, it was not a sand beach, but they rent parasols and chairs, so I could relax there.
Although the water was still  too cold for me, the big German woman who came next parasol went into the sea without any hesitation.