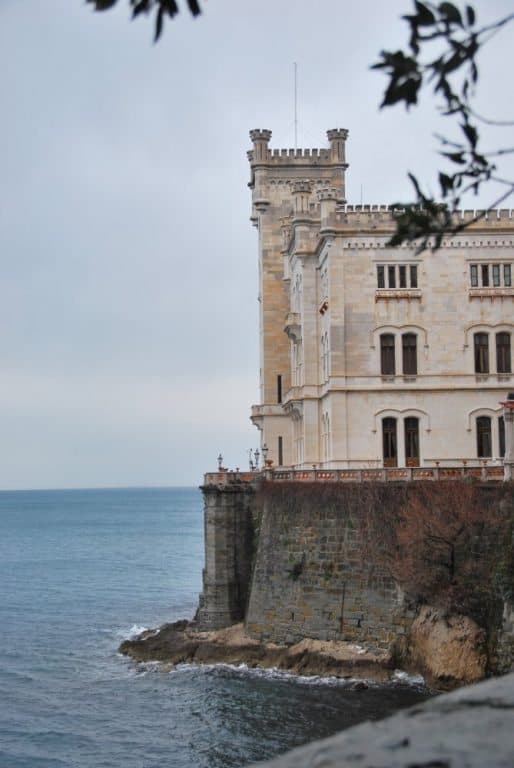 [ Feb.
2014 ] This castle situated outside of Trieste in Italy is facing the sea and looks similar to "Swallow's Nest", a castle in Cremea Peninsula in the Black Sea.
This Miramare Castle was built by Maxmilian, who was a younger brother of Austrian emperor , Franz Joseph the first in the middle of 19th century.
He must have loved the sea, because people can see the sea from most of the windows of the castle and there are decorations in the shape of anchor.
Some of the rooms are pretending that they were cabins.
I learned that he became an emperor of Mexico and got killed over there, but wanted to learn a bit more.
According to Wikipedia, he had the liberal mind and a very active person.
In Mexico he had some policies to help poor people.
But in the end, he was tossed around by the historical progress and had to end his life in the tragic way.
When he died, he was only 34 years old.
His wife, Charlotte who was a Belgian princess lost her mind and never believed her husband's death.
When I think of the castle now, partly because the weather was bad when we were there, I feel a little sad.