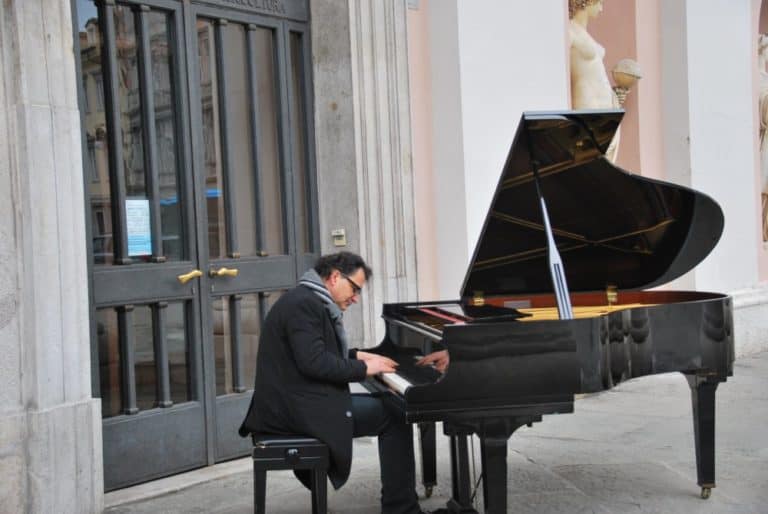 [ Feb.
2014 ] On the way back from shopping to the hotel, we saw someone playing the grandpiano at one corner in Piazza della Borsa in Trieste, Italy.
There was a roof above him, but nonetheless it is outdoor.
The street performance taking the grandpiano out  is somewhat admirable.
The person who were selling CDs gave me a leaflet.
This pianist and composer is called Paolo Zanarella and he has been the man in the news a few times by playing on a boat in Venecian canals and on the landslide in Cadore in north Italy and so on.
He is known as "pianist of out of place" and introduced by not only Italian media, but also by New York Times in the US, Pravda in Russia and  Al Jazeera, too.
So he is a kind of celeb.
I listened to his very good music for a while, but felt a bit sorry for him because there were not many people in the square in the cold weather in February.