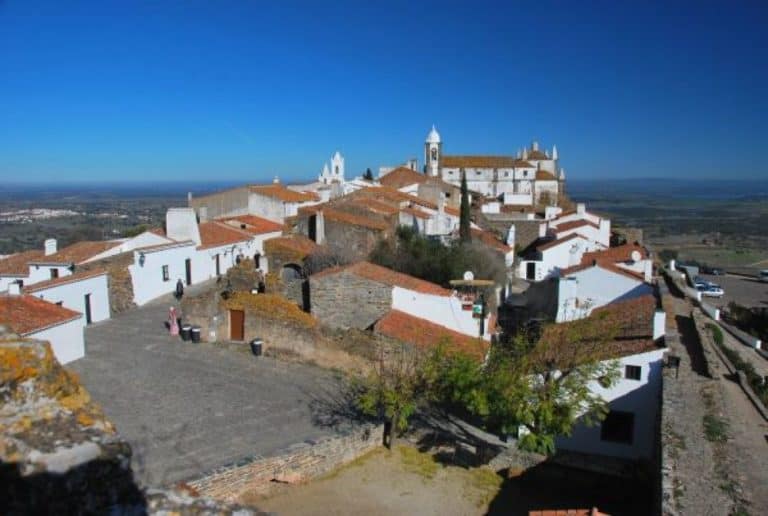 [December, 2011] From Evora in Portugal, we took a bus and a taxi to get to a tiny hilltop village called Monsaraz.
Only 800 people are living here and they are rapidly losing population, but being revived with tourism now.
Both streets and houses were made of stones and the walls are all white.
You can see the surrounding farms of wine, cork or grains as well as the largest man-made lake in Europe from the village.
One end of the village, there is a ruin of a castle and apparently they are using it as a bullring.