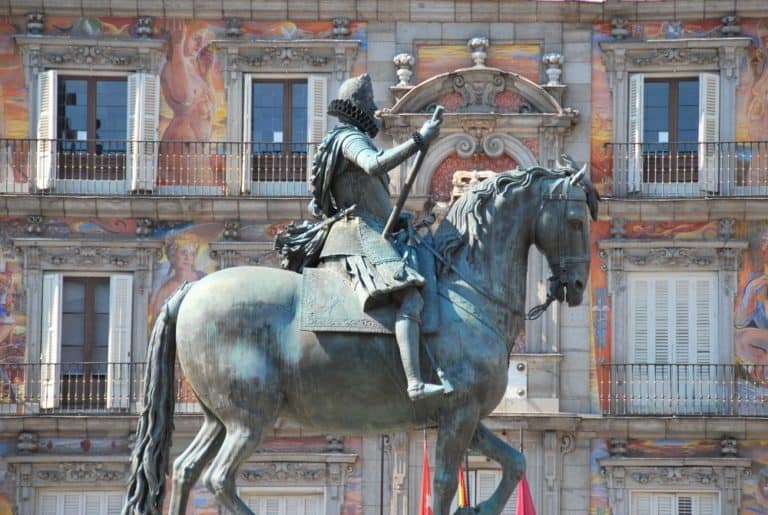 [July 2012] Although the schedule was tight in this short trip to Madrid, I thought I ought to see Plaza Mayor and took a taxi there.
Long time ago, I remember having a light lunch with salamis and sausages in a cafe facing this square.
According to my guidebook, this square was planned by Felipe 2 at the end of 16th century and the statue here is Felipe 3 dated from 1616.
Puerto del Sol is current people's meeting place and this Plaza Mayor seems exclusively for tourists, but still it is worth visiting.