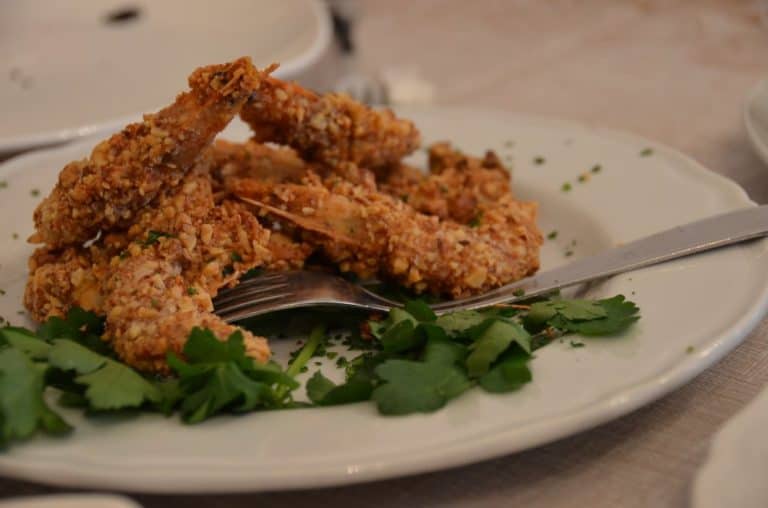 [ Apr.
2013] There is a retaurant that we stayed on until 4pm though their closing time was 3pm.
The name of the restaurant is La Zi Ottavio (uncle Ottavio).
We arrived in Monopoli after 2pm and worried that we might have been too late for lunch, but this restaurant was open till 3, so we went in saying "is it OK to have just mixed starter?".
But the foods were so good and the atmosphere was great, that we asked 'Can we have the mains, too?".
This photo is one of the starters: fried prawns with bits of almond on top, which was very delicious.
Also good was the one which looked like a Russian dish I used to have when I was a child called Gribami whose container is covered with bread, but inside of this one was full of mussels.
After meal, they served a glass of herbal alcoholic drink.
One of my family said straight away "it tastes like Toso (spiced sake we drink on the New Years day)" and it was exactly like that.
I came to Monopoli only two years ago, so I felt familiar there.
Although one customer in a bar told me, pointing my camera, "you do not need that kind of camera for this small town", it is a nice and simple port town.