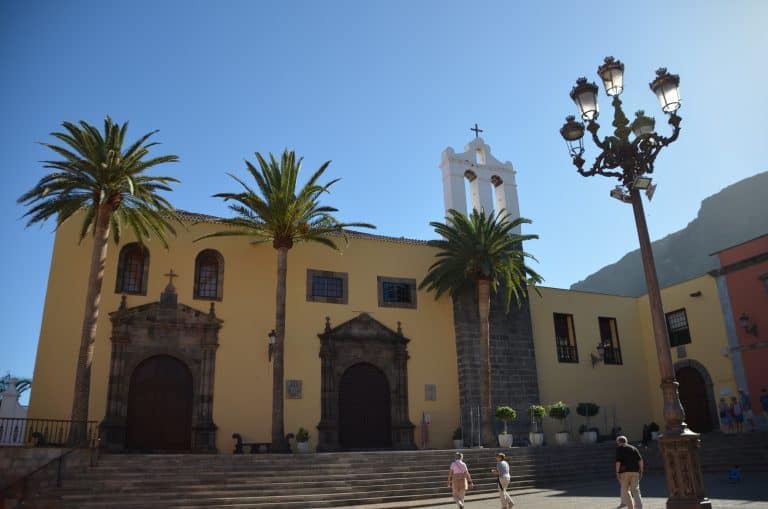 [ Jan.2019 ] We have been to most of the places we wanted to visit in Tenerife in Spain during our winter holiday, but there was one place left towards the end of our stay.
That was a town called Masca.
It seemed very difficult to get there by bus, so we thought of going by taxi.
We asked a taxi driver in Puerto de la Cruz, where we were staying, if it was possible and he said that he cannot go just to Masca, but there was a €80 programme to visit Masca, as well as other towns such as Garachico, for five hours.
By then, we had been to Garachico already, so we hesitated a little, but in the end we decided to go on this trip.
We arranged with this driver to come and pick us up at the hotel, but on the day, he did not turn up and did not answer the phone.
When we had nearly given up, another taxi driver who was sitting in front of the hotel came up to us and said "I have had a phone call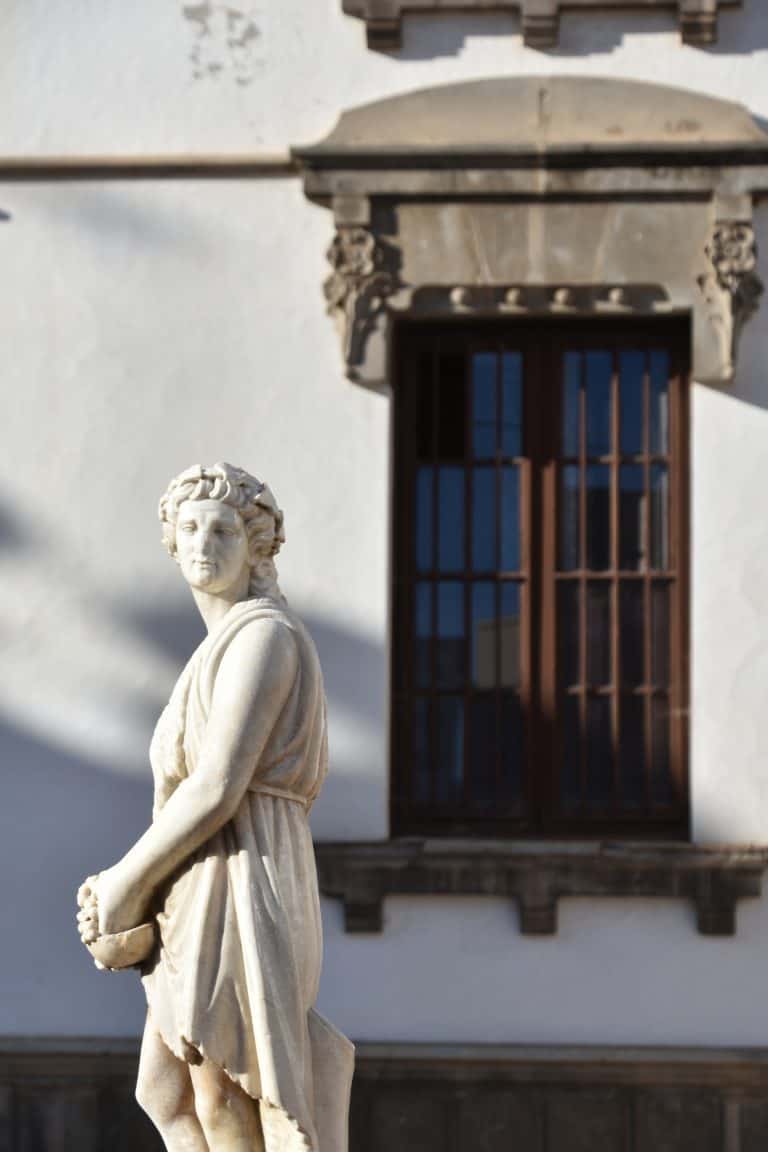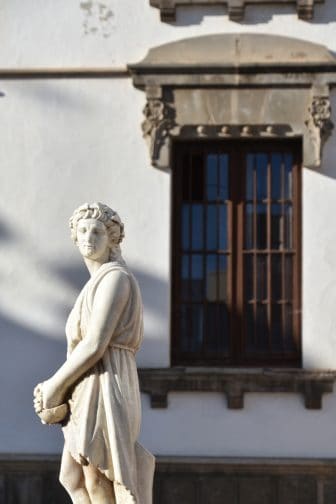 from a colleague and because he cannot make it, I will take you around instead".
All's well that ends well!
This driver, Marcos, stopped at a few places on the way for us to see some lovely views and went to Icod de los Vinos as the first destination.
We had been here a few days before, where the oldest and biggest Dragon Tree is located.
We walked towards the town centre, where we had not been last time.
Our guidebook says that this is another historic town established in 1501 and there are many old mansions and churches, but the old part of the town was small and I had a feeling this is just one of the ordinary towns for the ordinary people.
The next destination was Garachico.
We chose to walk in the streets that we had not seen the last time we came here.
As we were a little bit hungry, we popped in to one of the few cafes in the town and found that it was run by Neapolitan people who used to live in Milan.
So in this small town in Tenerife, we ate Sfogliatella, a Neapolitan cake.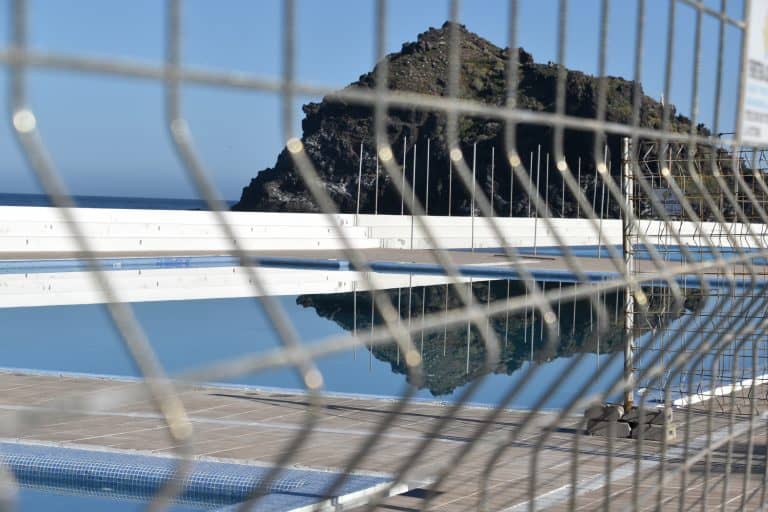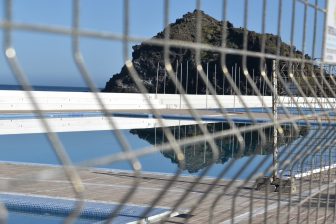 Thanks to our talk with the shopkeeper, we learned something that we had not understood before.
On the tour a couple of days before, the guide who did not speak English very well had shown us a video of a flood, but we could not understand why.
In fact, this bad flood happened in Garachico just a few months ago, in November last year.
That was why they had made the fences along the seaside, so that nobody could go out to the sea.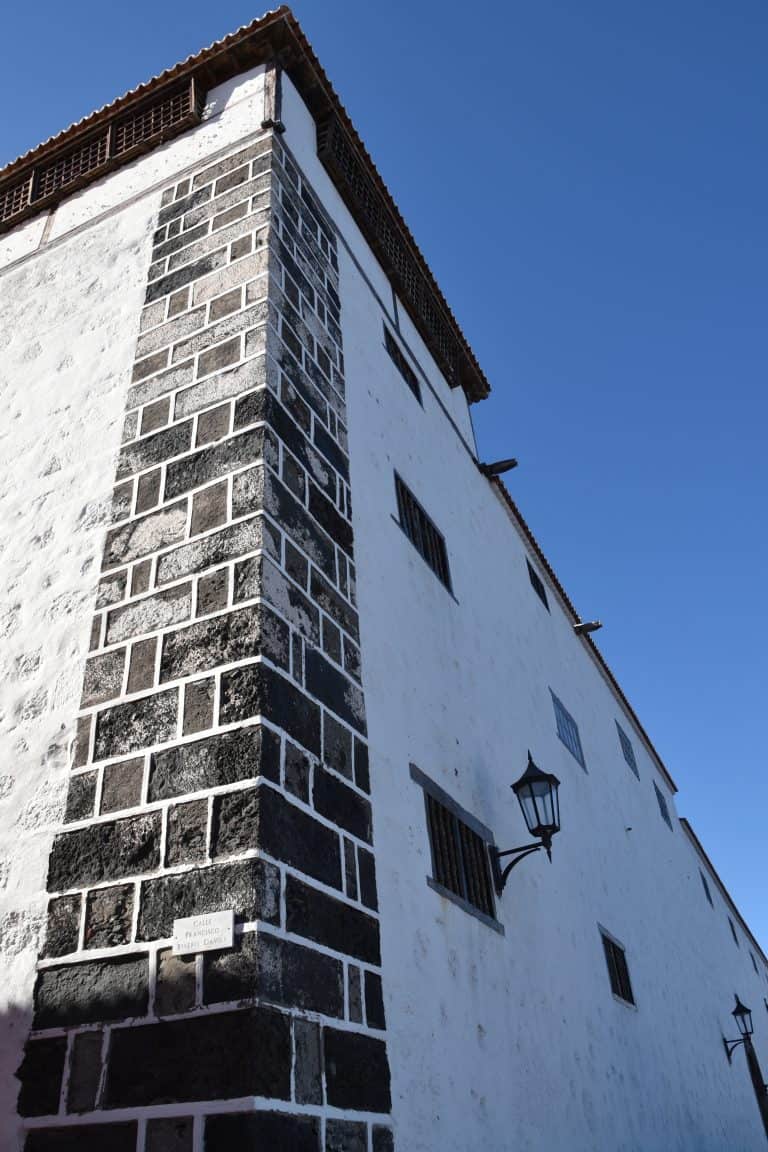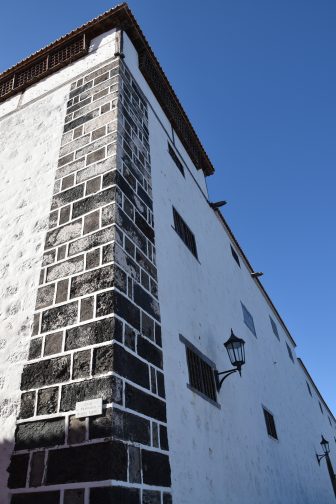 Also, we remembered that a shop assistant had asked us to pay extra for charity, and now we understood it was for helping the flood victims.
According to our guidebook, this town suffered not only from the 1706 volcano eruption, which destroyed the town, but also from the unseasonable storms, fires and epidemics.
I felt sorry for this town.
And yet, I did not change my opinion on this town, which was quiet and elegant.
It seems that there are many things to see such as the 17th century mansions and churches.
If by some chance we come to Tenerife again, I would like to stay in Garachico.