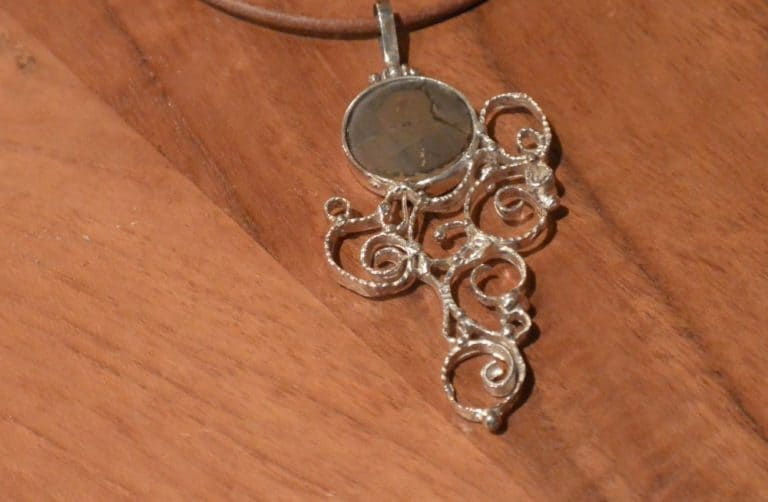 [ May 2014 ] In Volterra in Tuscany in Italy, we found one accessory shop which reproduce the ancient designs of Etruscans.
The shop is called Fabula Etrusca and it is a cooperative of 5 artists.
They are making mainly gold stuff and everything is handmade.
Interesting thing is the price is determined by weight.
It must be linked with the precious metal market prices.
Long time ago, I remember the gold price was 1 troy ounce = around $ 300, but now it is more than 4 times.
I cannot afford it, but fortunately they make jewelleries in silver, too.
I chose this pendant on the photo.
The round bit is the local stone.
Nice, isn't it.
The woman in the shop was telling us that they have shortage of the talented craftsmen.
Although a lot of people learn the craft, not many can practise in the real field.