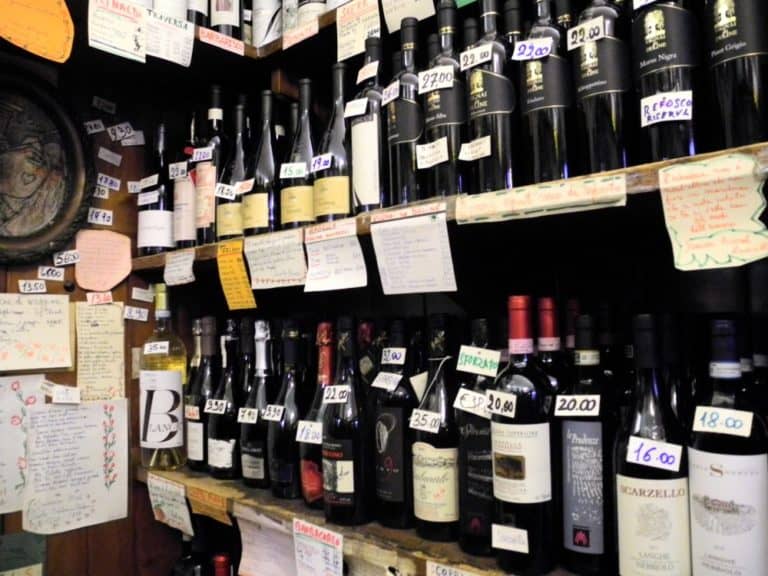 [ May 2014 ] Tokaj Wine is a famous sweet white wine in Hungary.
I remember having it in a cafe instead of coffee in Hungary.
But there is another "Tocai" wine in Italy.
I had it this time in a rather messy and lovely atmospheric wine bar and this one was not sweet but it had a refreshing flavour.
I had a look at internet and found that there was some disputes on Tocai Wines.
The origine is from Hungary and now only Hungarian wine can call themselves "Tocai" (spelling varies: Tokaj, Tocai, Tokay) as the European Union's rule.
But in Friuli rigion of north Italy has been producing Tocai wine for a long time.
I did not see the bottle of the one I had this time, as I asked for a glass, but at least this wine bar was selling this as "Tocai".
This wine bar is called Cantine Isola and it is in the middle of China Town in Milan.
It looked very old and they put many many wine bottles all over the place to sell.
In spite of the location, this place was full of local Italian people.