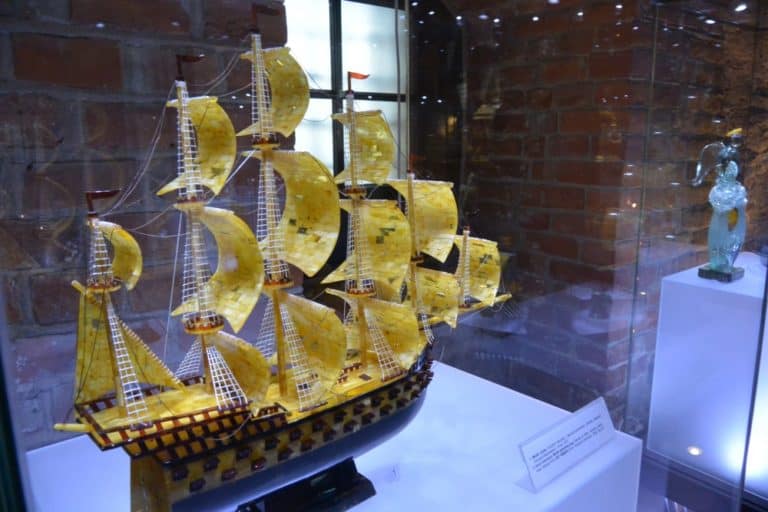 [ Oct.2015 ] We went to the amber museum in Gdansk in Poland.
I was not surprised to see the amber stones with insects in them as we had seen them in Lithuania, but this time, we saw the one with a reptile.
I did not this could be possible.
I do not want it, though.
There are exhibits upstairs to show that amber was used as a medicine as well as the beautiful 17th century cabinet which was similar to the ones we had seen in Dresden this summer.
Apparently the trend to carve the amber to make some ornaments is revived.
In the stand of the museum, they were selling a small leaflet of International Amber Association so I bought it.
According to this leaflet, only way to distinguish real amber from the fake is a special method using infrared rays, which means that the technology to make fake amber is so advanced, isn't it.
This museum is in the building  which used be a prison and the torture chamber, which we visited earlier.
There were some roomes to show the history of this building, too in the museum.