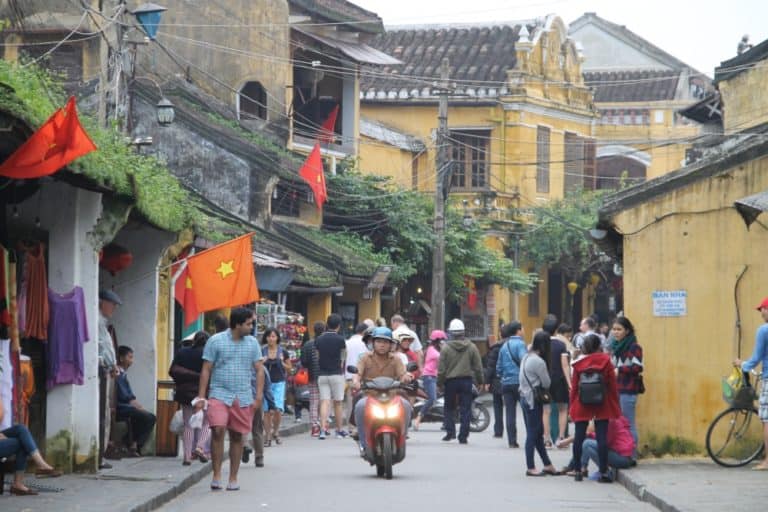 Hoi An was my favourite in this holiday in Vietnam.
It is listed as a World Heritage.
When they used to use Chinese characters, it was written as 会安, which means "people can meet here in peace".
It was flourished as a port town of Champa Kingdom from the 2nd century, but its prime time as a trading town was from the 15th to 19th century.
Europeans such as Dutch and Portuguese came all the way, but the most active ones were Japanese and Chinese merchants.
According to our guide, Mr.Hai, one time about 1000 Japanese people were living here, but they all went back to Japan as their government forbade the contact with the outside world in early 17th century.
But Chinese are still here.
When we were walking, Mr.Hai said "Around here there are many Chinese. You had better be careful as they sell things not genuine" in a loud voice.
Well, he spoke in Japanese, so people around there did not understand, I suppose.
Fortunately, the Vietnam war did not touch here, so the town with old yellow houses were very nice.
Now it is flourishing as a tourist destination and many attractive souvenir shops and restaurants are there.