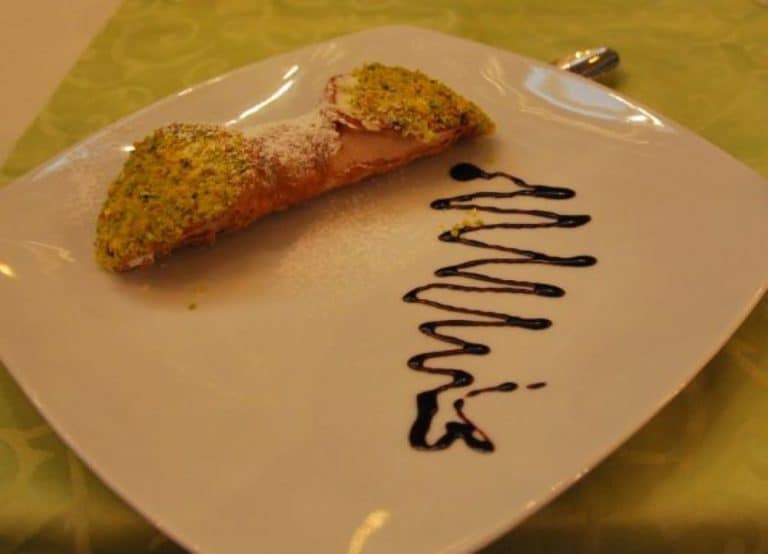 [june 2012] The Lipari island is about one hour from the main Sicily by hovercraft.
So the sweets there are mainly Sicilian.
I had this Cannolo in a small wine shop/restaurant called Essepiu' Enoteche.
I looked up and found this: Cannoli consist of tube-shaped shells of fried pastry dough, filled with a sweet, creamy filling usually containing ricotta.