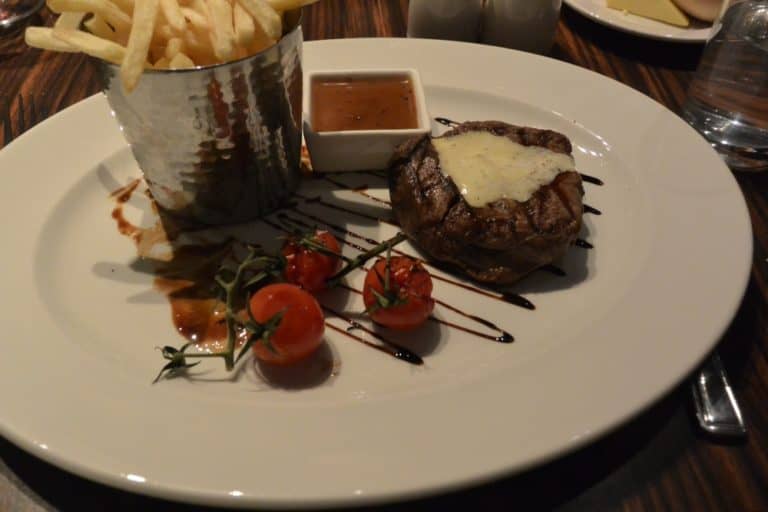 [ Nov.2015 ] On the day we visited Edinburgh with our friends, we stayed in a hotel called Edinburgh Capital Hotel in the suburbs of the city.
Although we ate big lunch, we had a big dinner in the hotel restaurant, too.
Scotland is famous for its Angus beef, so I ate 7oz fillet steak.
It was very tender and tasty.
Our friends told us that in the past, beef was not on the shelfs in supermarkets in Scotland.
They said " the good beef was sent to London and other places, so if you wanted to eat beef in Scotland, you had to order in advance in a butcher".
It is similar to the fact in Italy that in Milan which is far from the sea, people can eat best fish.
The hotel itself was not so good.
Not only that it was far from the centre, but also it was very noisy.
The building looked proper outside, but in fact it is made like a residential house, so we heard the noise of people walking upstairs loudly and could not relax.