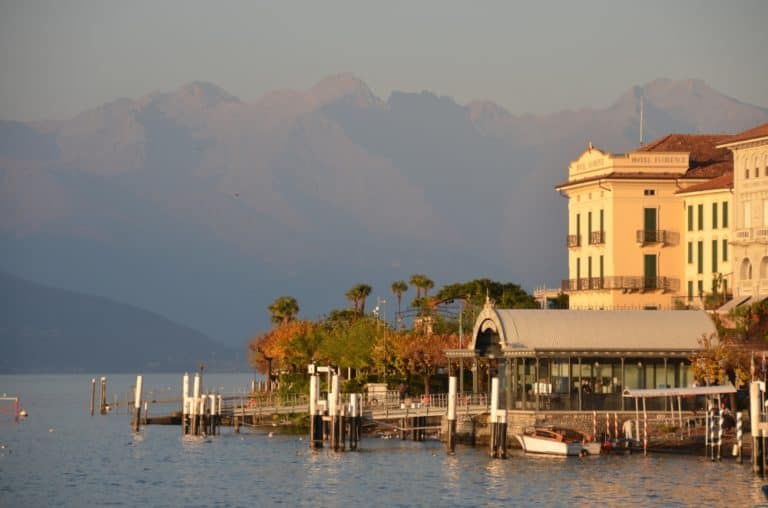 [ Nov.2015 ] The Lake Como has the shape of  upside down "Y".
When you move from north to south, you will find the town of Bellagio at the tip of the land where the lake divides into two.
This time we came here by jetfoil from Como.
It was already at the end of the season and some of the shops and restaurants were closed, but because the weather was fantastic, the town was crowded and lively.
The town spread on the slope of the hill, so we had to walk up and down the slopes, which was a bit of a problem for older people.
In the past, apparently Stendhal, the writer, Lizt, the composer, Byron, the poet stayed here.
It is a wealthy town, so the shops here are very nice, too.
Because it is surrounded by mountains, the sunset is early.
Until just before the sunset, the town was in the warm colours, but after the sun set, suddenly all the colours were gone.